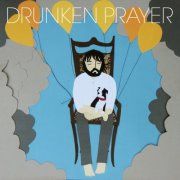 Drunken Prayer
w/ Mathias and the Crooked Streets (Mathias Solo) / Chuck Hughes on Chapman Stick
Time: 8:00pm Day: Tuesday Doors: 7:30pm Ages: 18+ / Bar with ID Price: $7
This Event Has Ended
Showtimes
8:45 pm
Mathias and the Crooked Streets
Drunken Prayer


"Morgan Christopher Geer (is) the man behind Drunken Prayer and also Warren Zevon's medium, showing him the world from the great beyond"
Portland Mercury, Portland, OR
"...one part the Band, one part Tonight's The Night and several parts sinner's remorse...Bad Seeds-in-New Orleans noir..."
Harp Magazine
"Morgan is the real deal...a barking ringleader with chops between Tom Waits and the Butthole Surfers' Gibby Haynes"
Willamette Week, Portland, OR
"Drunken Prayer enjoys dual citizenship in Portlandia and Americana, though the latter's more of a summer home, given the band's wide-ranging predilections. Soul, rag, blues, folk and gospel all move through these tunes, while ringmaster Morgan Christopher Greer reveals himself to be the illegitimate offspring of Tom Waits and Levon Helm. His wheedling delivery borrows Waits' ambling grit while echoing The Band's skillful blend of roots idioms and beguiling narrative. Five years after Drunken Prayer's self-titled debut, they've returned with Into the Missionfield, an energetic, assured effort highlighted by the funky take on the traditional "Ain't No Grave" and the gentle Laurel Canyon folk-pop of 'Brazil.'"
Indy Week, Chapel Hill, NC
Mathias and the Crooked Streets

Mathias and the Crooked streets is a 3 piece indie folk rock band. Mathias Olson is a guitar picking singer/songwriter from a small town nestled in the mountains of New Mexico. His songs "tug at the heart strings" and stir up emotions singing of experienced joys and sorrows. Andrew Neldon comes from West Virginia and has his master's degree in Music Education. As a percussionist he provides a great back beat to the songs. Andrew also steps out from behind his drum set to stand with his steel drums and furnish the music with complex arrangements. Aimee Nelson is a Colorado native. Her and her violin add much texture and vitality to the music. Together the three combine to make a truly unique and signature sound you won't hear anywhere else.