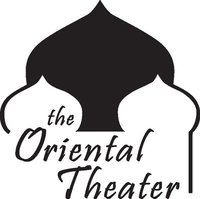 $1 Peep Show (5 local bands for $1)
w / The Firedbird 4000 Project / Alternum Divide / Erika Ryann
Time: 7:30pm Day: Tuesday Doors: 7:00pm Ages: All Ages Price: $1
This Event Has Ended
Showtimes
8:30 pm
The Firebird 4000 Project
Ericka Ryann
Alternum Divide
" A psychedelic rock n' roll band created when 3 Denver natives with strikingly similar views on music's past, present, and future, came together each with their own musical ability. For these 3 guys life could not get any stranger than the awareness granted when questions that weren't meant to be asked were, while witnessing the effect this process has on music, art, creativity, etc. In spirit of this deviation Alternum Divide was made to be a dedication to all things strange, crooked, and uncomfortable to the status quo. A new paradigm for the ages."
The Firebird 4000 Project
The Firebird 4000 Project is an Indie Rocker band in Denver, Colorado. Influenced by Black Rebel Motorcycle Club, Brian Jonestown Massacre, Braid and other earlier Indie Rock bands, these multi-instrumentalists have spent years finding their unique sound.