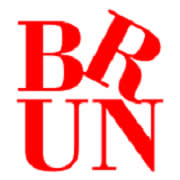 Berkeley Regis United Neighbors (BRUN) - Annual Meeting
Time: 7:00pm Day: Tuesday Doors: 6:00pm Ages: All Ages / Bar with ID Price: FREE
This Event Has Ended
Please join us for the annual Berkeley-Regis neighborhood meeting. Your voice will be heard!
Berkeley Regis United Neighbors | Annual Meeting | February 6, 2018 
Agenda/Timeline:
6:00 Doors open
7:00 President's Report
7:05 Committee Reports
7:35 Open Board positions – nominations and voting *
7:50 Speakers **
8:30 Announcement of Board voting results
8:45 Adjourn
* All active BRUN members are eligible to run to join the Board. This year we have 9 continuing board members and 6 open positions. We have 1 incumbent running for re-election. Sign-up for those interested in joining the board will be available when you check-in in the lobby. Member count above is subject to change prior to meeting.
** Speakers will include:
Denver Police District 1 Commander
Denver Police District 1 Neighborhood Resource Officer
Denver Fire representative
Denver Council District 1 Councilman Rafael Espinoza
Denver Council At-Large Councilwoman Debbie Ortega
Denver Council At-Large Councilwoman Robin Kniech
Colorado House District 4 Representative Daniel Pabon